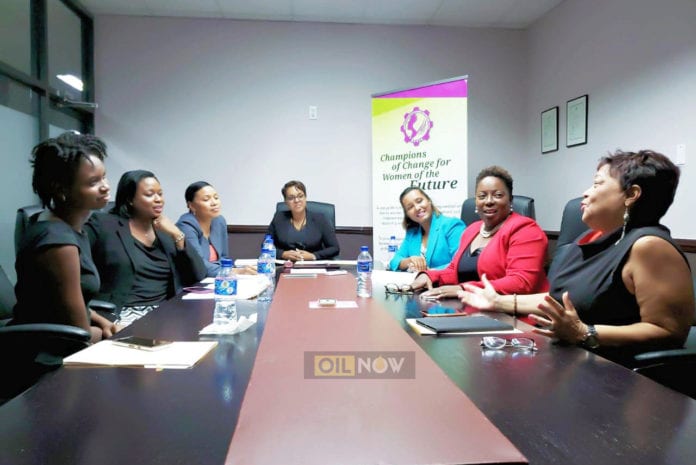 A group of women in Guyana is intent on forging a pathway that leads to playing a major role in the South American country's emerging oil and gas industry, and they are pulling out all the stops.
"We want to be examples for young girls that they don't only think of a career or business in the oil and gas industry as offering admin/clerical support but contributing significantly in technical and senior managerial positions as well," says Co-creator of Guyana's first Women Chamber of Commerce and Industry (WCCIG), Mrs Lyndell Danzie-Black.
WCCIG was established and founded by Mrs. Danzie-Black and Mrs. Kerensa Gravesande-Bart in June 2019 in recognition of the need for a collective voice to assist women to achieve success and economic independence through business ownership and self-employment.
Kerri Gravesande-Bart, WCCIG's Co-creator/President told OilNOW while the social motives of just and equitable treatment of girls and women and the argument for empowering them remain as valid as ever, WCCIG would like to work in tandem with the private sector to step up efforts to engage women more meaningfully in the workforce – particularly in leadership positions.
Mrs. Gravesande-Bart said WCCIG will "promote private and public sector efforts to address barriers to women's career advancement such as discriminatory practices, withholding of information, equal and fair access to business opportunities and capital."
WCCIG will assist its women business owners (members) to meet international standards and become certified to benefit equitably from procurement opportunities from major purchasing entities and certified minority and women suppliers. All members will include women that reflect diversity in both ethnicity, industry and business stages.
The Chamber said its number one goal is to work together in harmony to advance the agenda of women empowerment economically and socially.
"I encourage the businesswomen in the community to consider becoming a member of the WCCIG. Share in our journey as we strive to attain our vision of being the voice that inspires integrity, empowerment, collaboration, and leadership," Mrs. Gravesande-Bart stated.
The official launch of WCCIG will be held on November 21 at the Grand Savannah Suite, Pegasus Hotel in Guyana's capital, Georgetown.